Kambly baking event
Bake your own creations.
You'll get inspiration from the Maîtres Confiseurs and be guided by baking experts when you bake your own creations at the Kambly baking event. Let your imagination and creativity run wild and enjoy the care-free atmosphere at this Kambly Experience event in Trubschachen.
Coronavirus notice

Please take note of the protection plan and any restrictions set by the provider.
Availability
Today (Monday) open
20 December 2021 to 23 October 2022
Opening hours, Kambly
Mon–Fri 09.00–18.00 hours
Sat/Sun 09.00–17.00 hours
Baking event for children (from the age of 6)
Wed., Sat. 14.20–16.20 hours
Creative baking for groups
Up to 12 people: 2 hours
13–24 people: 3 hours
Registration is required for baking events
Subject to change without prior notice
Kambly Calendar: Dates and registration
Creative baking for groups
CHF 10.00

Baking event for children

CHF 150.00

Creative baking for groups* (up to 12 people)

CHF 300.00

Creative baking for groups* (13 to 24 people)
Creative baking for individuals
CHF 15.00

Adults

CHF 10.00

Children
* Flat rate for the entire group
Admission to the Kambly Experience is free.
Prices in CHF incl. VAT / Prices and products subject to alteration
Registration for courses with allergy sufferers or persons with physical/mental disabilities can only be made by phone
Seasonal programmes – e.g. Chocolate Easter Bunny moulds, gingerbread house baking, Chocolate Samichlaus (St. Nicholas) moulds
Drinks and regional delicacies available on request
Tips for getting here
Travel with the RegioExpress Kambly train.

Kambly train timetable (Tue–Sun)
Dep. Lucerne at 07.57 and 13.57 hours
Dep. Bern at 09.36 and 15.36 hours
Travel comfortably from Berne in 35 minutes and Lucerne in 47 minutes direct to the Kambly experience in Trubschachen in the Emmental.
Tips for getting here
Travel with the RegioExpress Kambly train.

Timetable
Dep. Lucerne 07h57 and 13h57
Arr. Berne 09h36 and 15h36
Weather & webcam
Today: overcast, light rain 10/14°
Today
10/14°
Tomorrow
9/15°
Wednesday
5/16°
Thursday
4/18°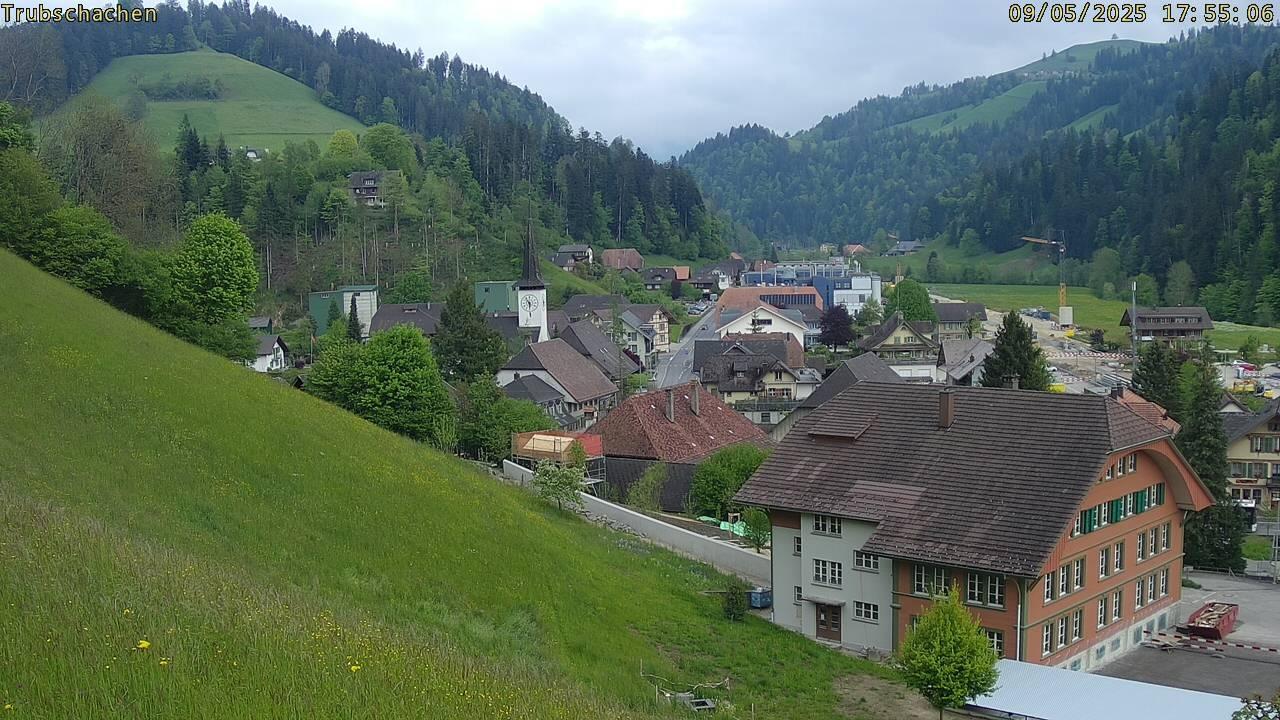 "Creative baking" registration