Kambly Experience Tour
Exploring the raw-ingredient suppliers for Kambly biscuits by e-bike
Along Cycle Route 777, you can explore the world of Kambly's local raw-ingredient producers. At the Kambly Experience in Trubschachen – a highlight of the tour – you will get to sample as many biscuit specialities as you like, and enjoy insights into the secrets of biscuit-baking.
Route, Langnau–Trubschachen–Langnau
Distance: 30 km
Ride time approx. 2.5 hrs
Signposting: Veloland Nr. 777
Advance booking of bicycles and e-bikes is required
People aged 16 and above are allowed to ride e-bikes (or people aged 14 and above with a moped licence).
Kambly

Experience

Tour app
Even closer to Kambly. During the Kambly Experience Tour, the app guides you to the various points and provides interesting insights and background information. The app is available to download for free on iPhone and Android devices.
Opening times
Today (Thursday) open
1 April to 31 October
Opening times, Langnau Travel Centre (E-Bike and bike rental)

Mon–Fri 06.40–18.45 hours
Sat 07.40–16.40 hours
Sun 07.40–12.00 hours
13.00–16.40 hours

Opening times, Kambly
Mon–Fri 09.00–18.00 hours
Sat/Sun 09.00–17.00 Hours
Subject to change without prior notice
Rental prices, Flyer e-bikes and bicycles
CHF 42.00

FLYER e-bike 1/2 day*

CHF 58.00

FLYER e-bike 1 day

CHF 35.00

Bicycles 1 day
* Up to 13h30, from 13h30
Point of collection and return at BLS Travel Centre Langnau
Cycle helmets can be rented from CHF 5.00.
Discount
GA and Half-Fare travelcards: CHF 5.00 off from rental Price
Prices in CHF incl. VAT / Prices and products subject to alteration
«Hügu Himu» - E-Bike Paradies Emmental
Wo sonst auf der Welt gibt es solch himmlische Hügel? Das Emmental wird Sie verwöhnen mit seinem Angebot an Radwanderstrecken, Landgasthöfen, Sehenswürdigkeiten und lauschigen Ecken zum Verweilen. Der Hügu Himu bietet mit über 450 Kilometer bestens beschilderten Strecken ein Set der schönsten E-Bike-Touren schweizweit. Eine Übersicht an buchbaren Angeboten und Mehrtagestipps bietet Ihnen besonders reizvolle Kombinationen aus Landschaft, E-Bike-Erlebnis und Übernachtung.
The tour starts at Langnau i.E. station.
Tips for getting here
Travel with the RegioExpress Kambly train.

Timetable (12.12.2021 – 27.3.2022 und 12.9.2022 – 10.12.2022)
Dep. Lucerne 07h57 and 13h57
Arr. Berne 09h36 and 15h36
Weather & webcam
Today: thunderstorm 14/21°
Today
14/21°
Tomorrow
14/20°
Saturday
15/22°
Sunday
13/23°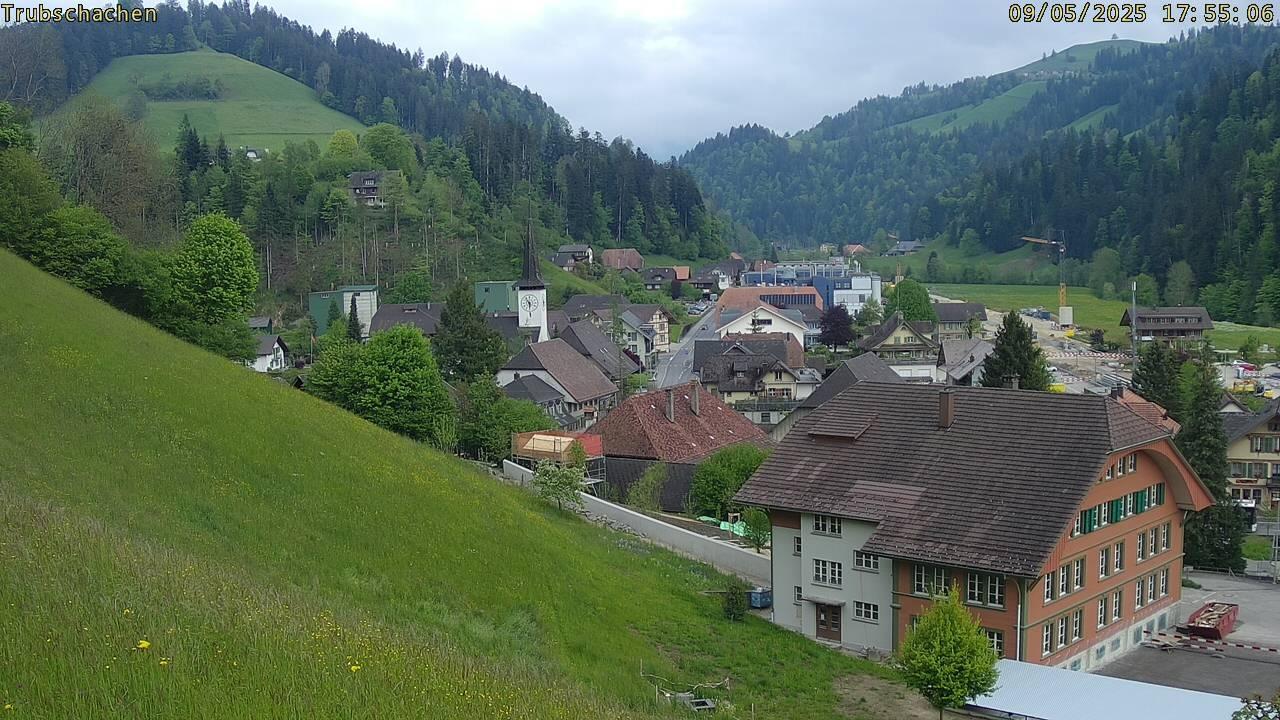 E-bike and bicycle reservations