Christmas markets
Let yourself be enchanted by one of the numerous Christmas markets in the BLS region.
You don't need to travel far to stroll through glittering Christmas markets during Advent. The fine scent of apple punch and gingerbread also beckons nearby.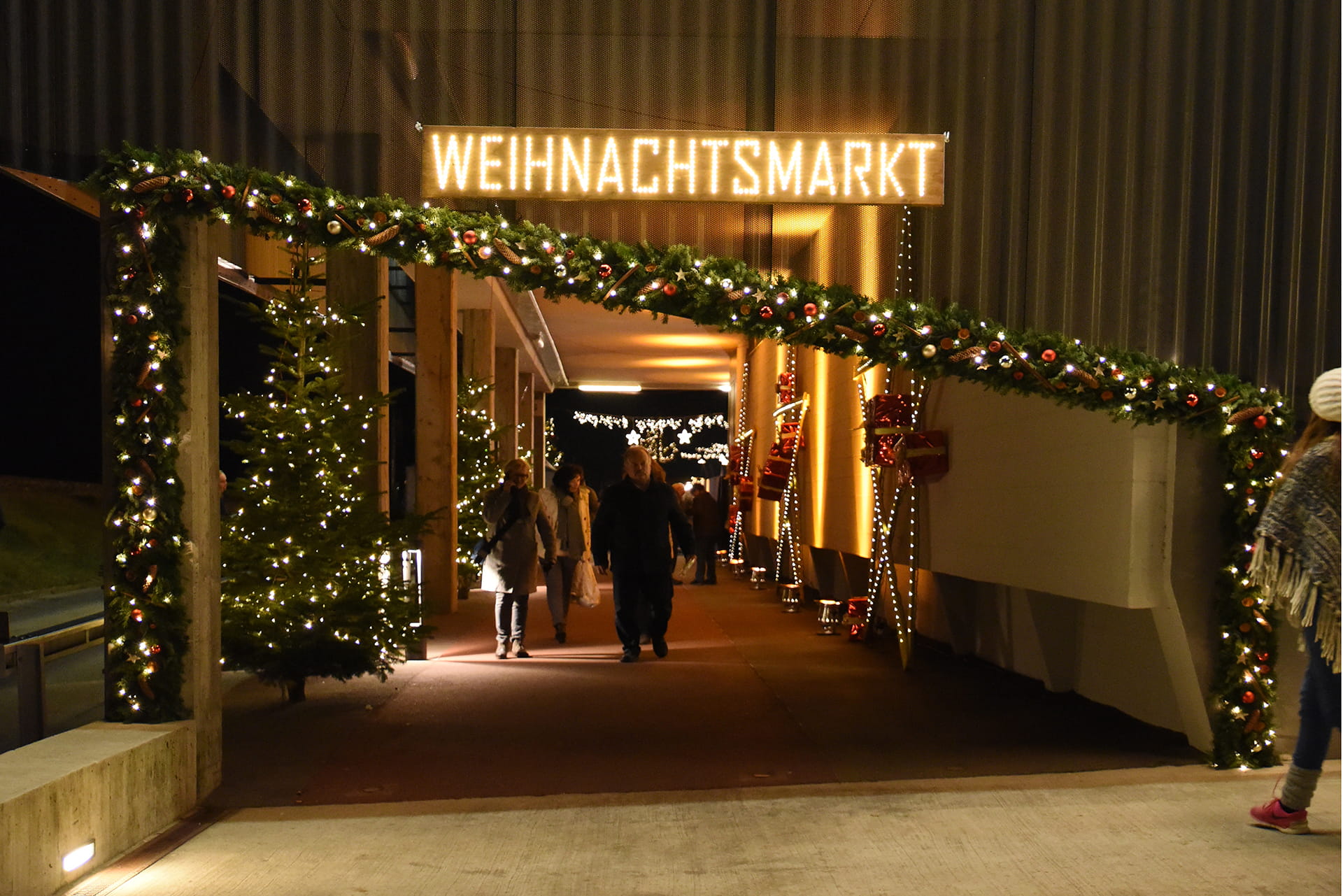 Kambly Christmas Market
Look forward to a wonderful Christmas atmosphere in Emmental: The 30 brightly decorated chalets form an atmospheric Christmas village surrounding the Kambly Experience.

25–27 November and 2–4 December 2022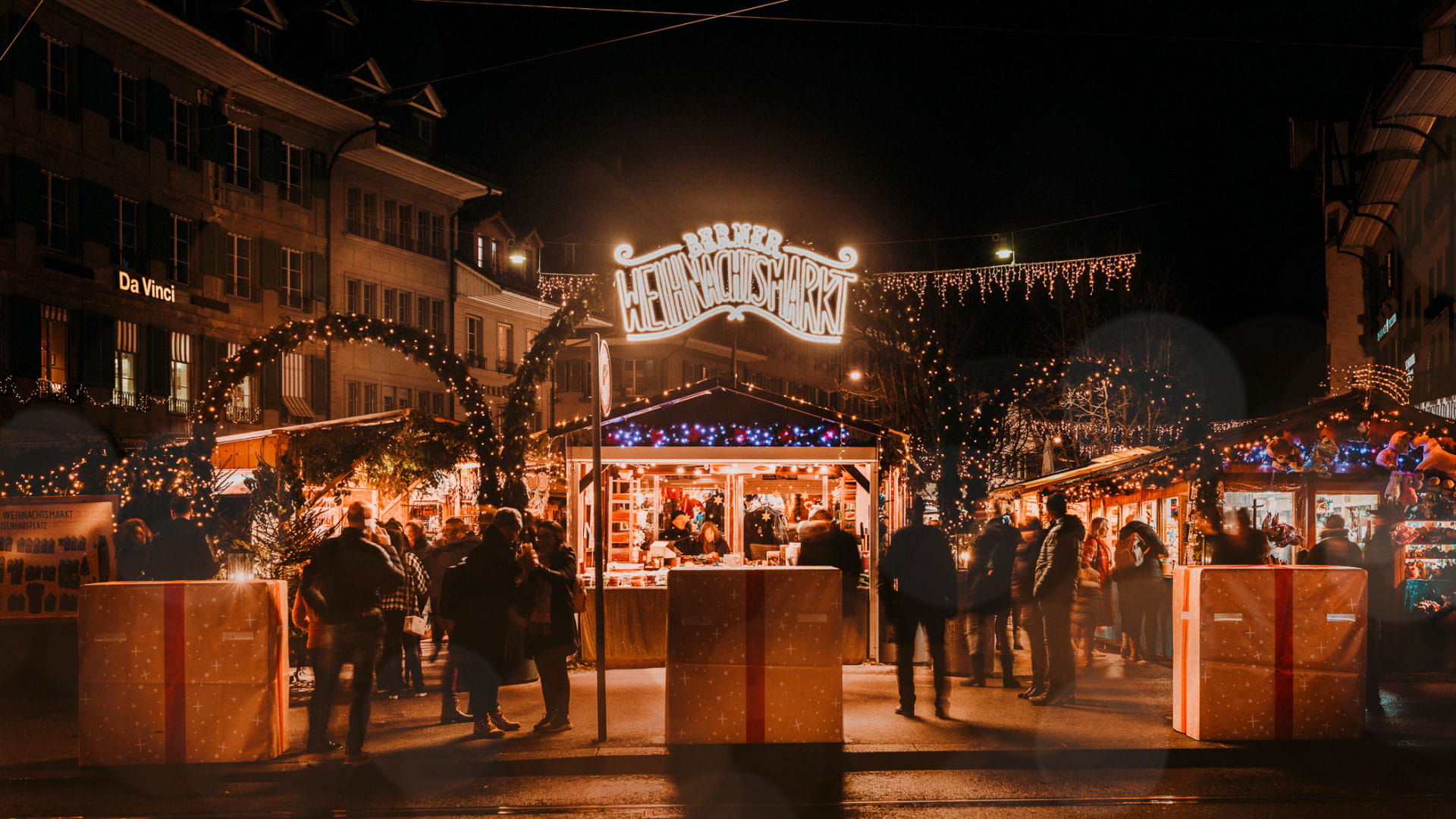 Christmas markets in Berne
Several Christmas markets invite you to take an atmospheric stroll through the historic city. While the Christmas market on Münsterplatz focuses on arts and crafts, the Christmas market on Waisenhausplatz mainly offers common market items. In the park around the Kleine Schanze, the «Sternenmakrt» (star market) lights up the Christmas scenery.
Waisenhausplatz: 2–24 Dec. 2022
Münsterplatz: 2–24 Dec. 2022
Sternenmarkt: 24 Nov. – 30 Dec. 2022 (24.12. until17.00 hours and 25.12. closed)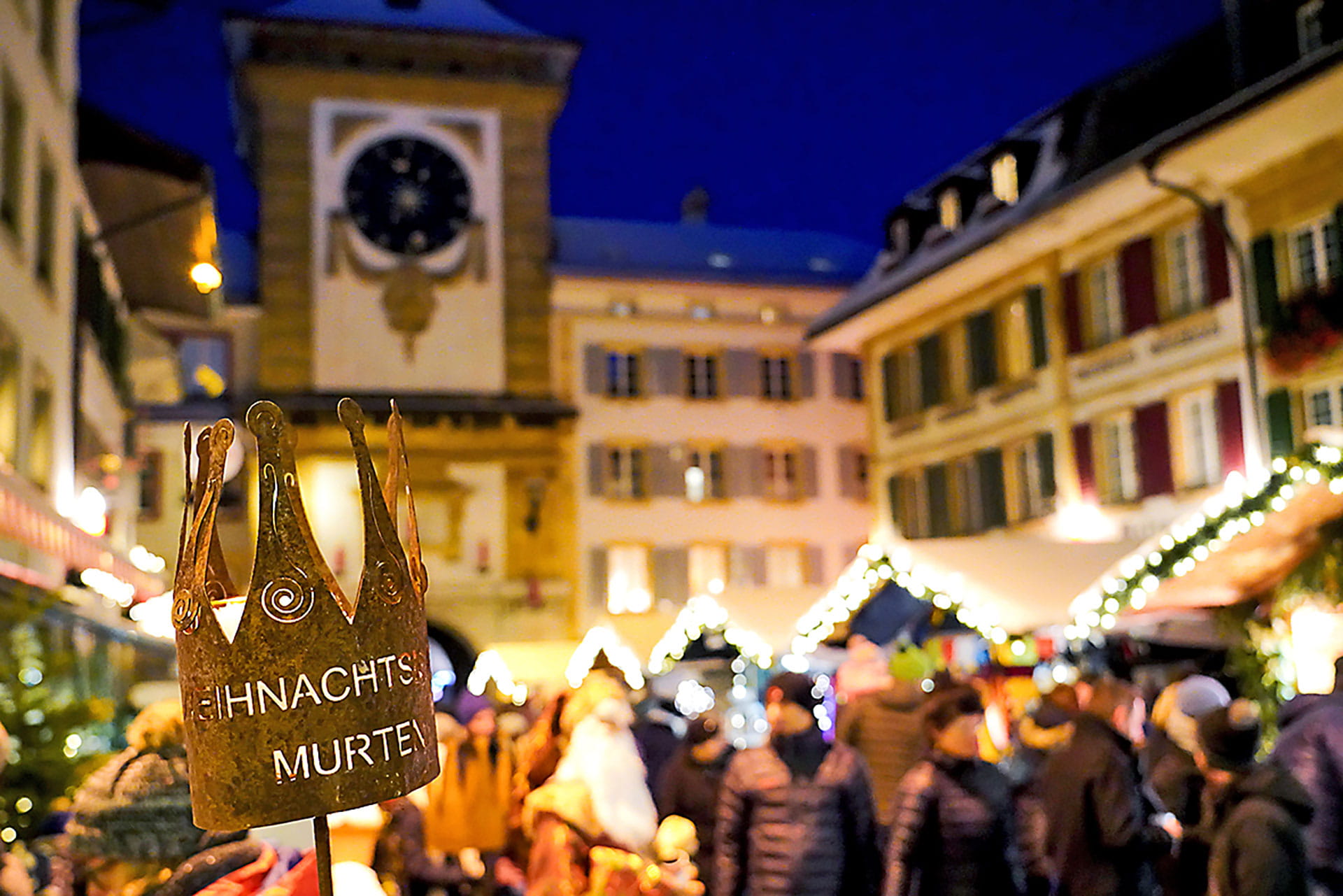 Christmas Market Murten
Three days of Christmas spirit in the medieval town of Murten. Over 100 festively decorated wooden chalets offer culinary specialties, tastings, handicrafts and all kinds of Christmas articles.

9–11 December 2022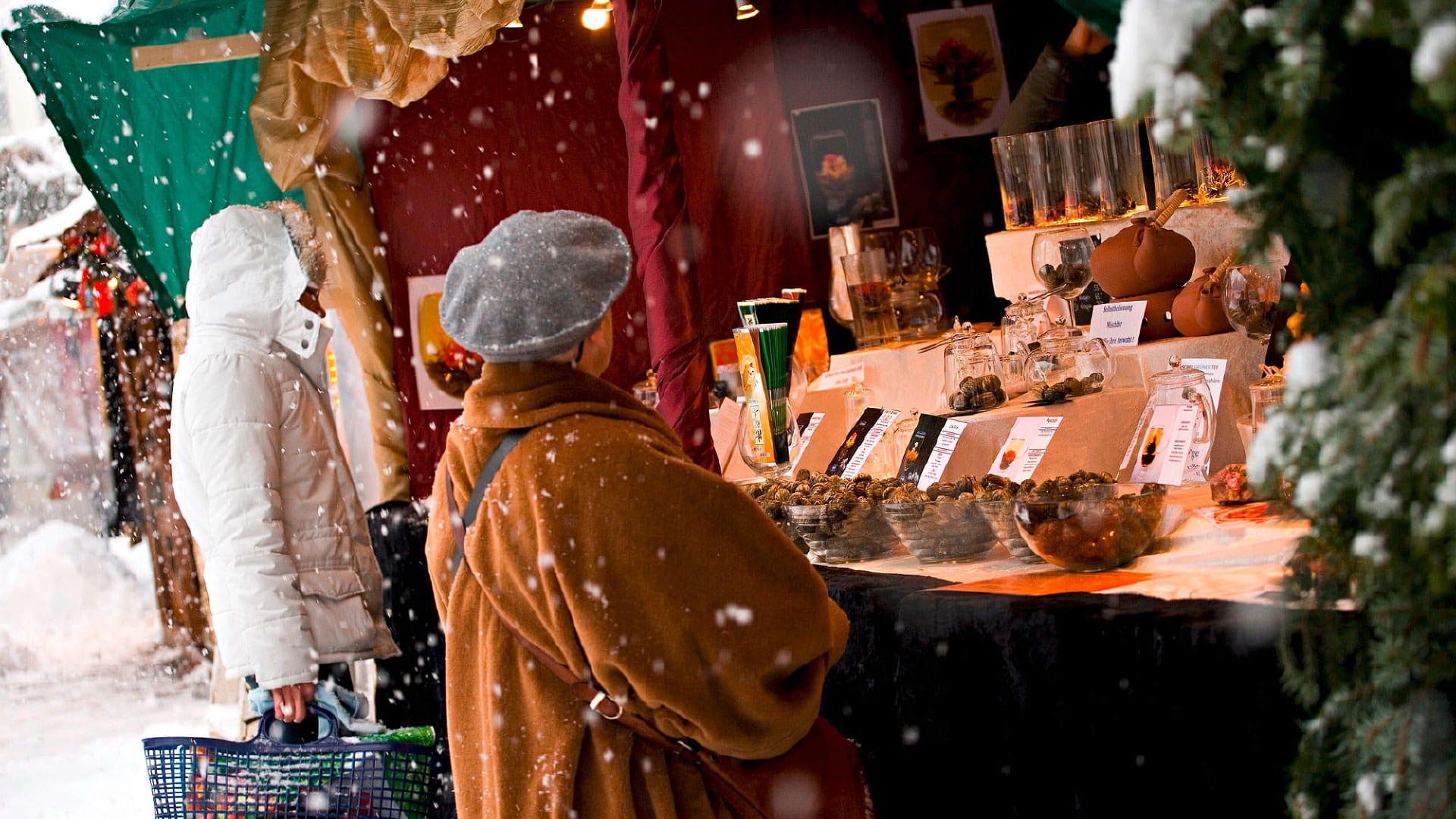 Thun Christmas Market
This year, the traditional Thun Christmas Market will again take place on Waisenhausplatz. The 39 wooden huts decorated for Christmas will be filled with regional specialities.
7–23 December 2022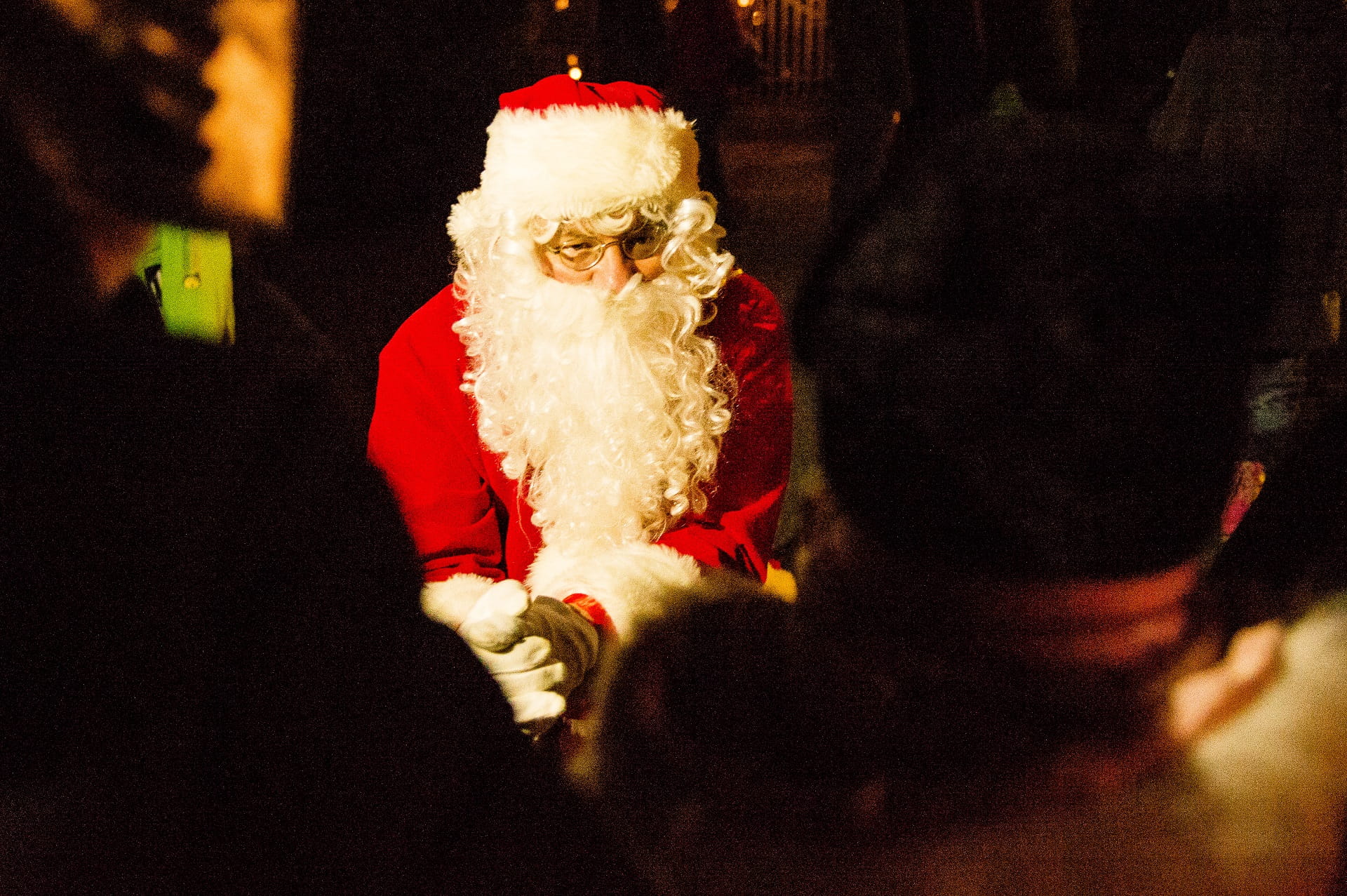 Chlouse-Märit Christmas market in Spiez
Over 100 festive market stalls offer wonderful gift ideas at the "Chlouse-Märit". The beautifully illuminated Spiez Castle, the carousel and, of course, Father Christmas provide a special Advent atmosphere.
3 December 2022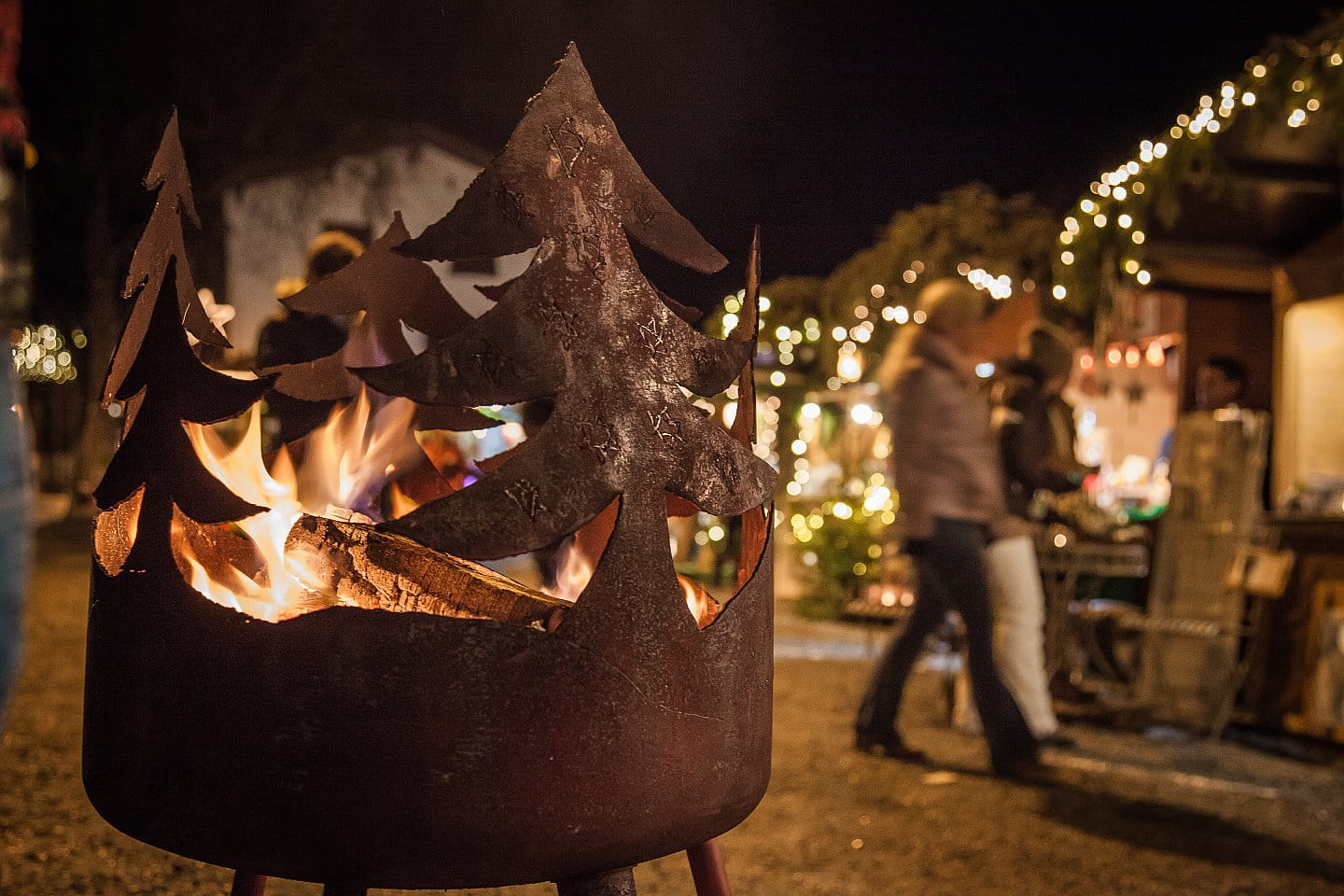 Christmas Market Brienz
In the historic part of the village and along the lake promenade in Brienz, the Christmas market in Brienz invites you to browse and linger.
26–27 November 2022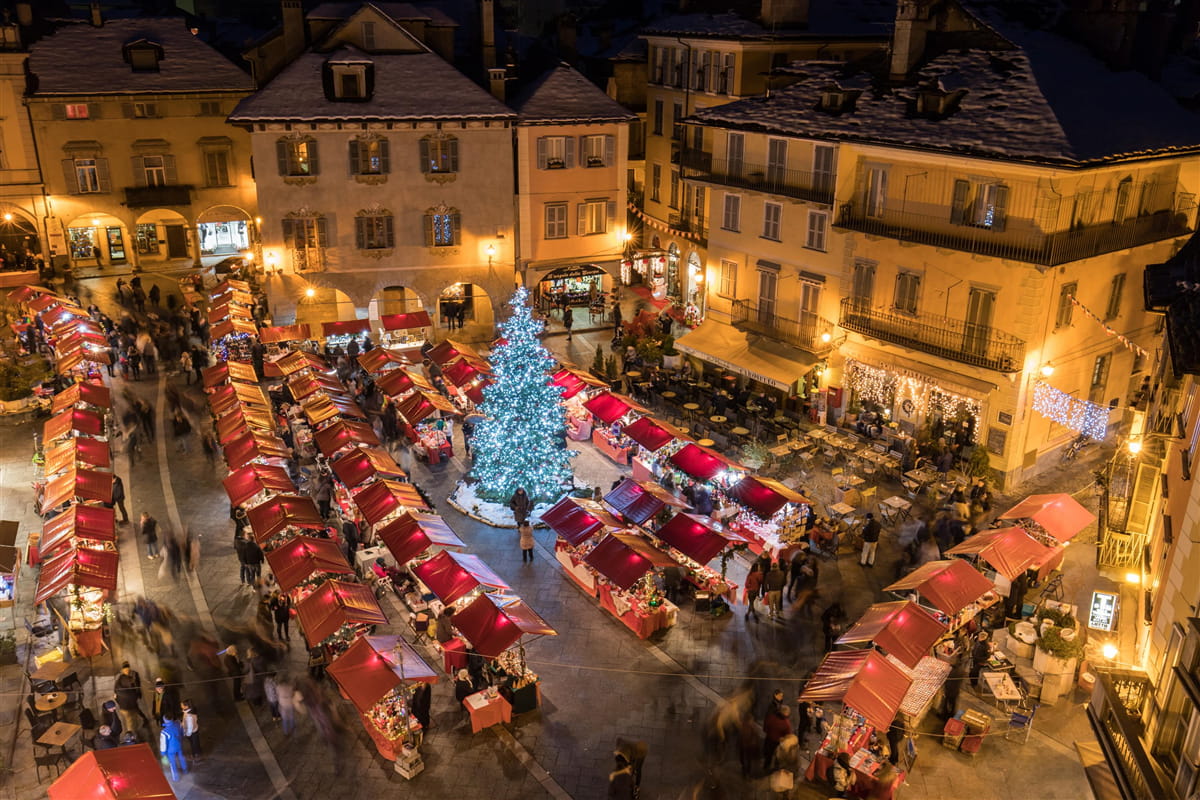 Domodossola Christmas Market
Enjoy the authentic setting of the historic centre, adorned with elegant illuminations and beautiful decorations, as well as a large Christmas tree..
17–18 December 2022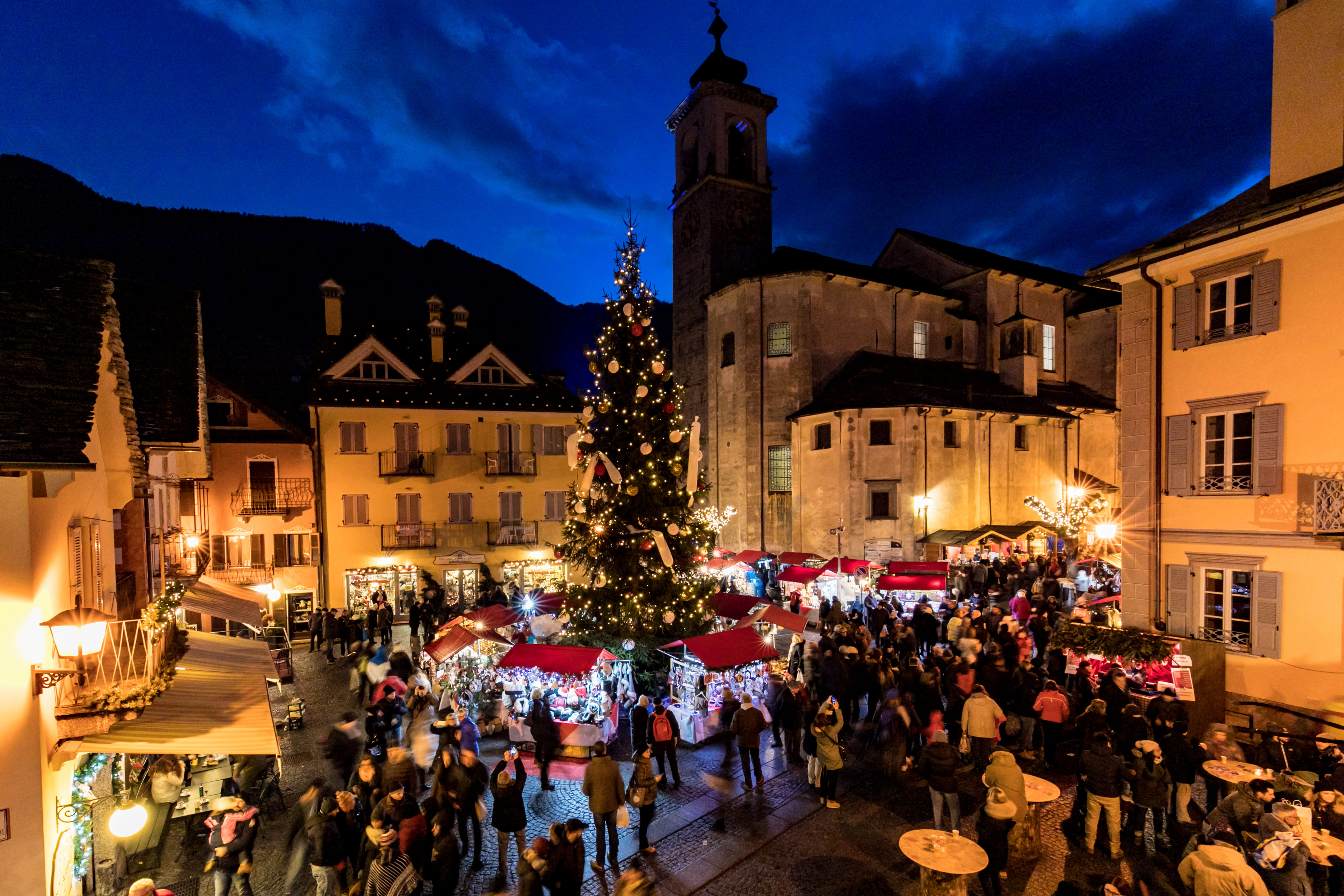 Santa Maria Maggiore Christmas market
With more than 200 stalls decked out in a chalet style, the traditional Christmas market brings a warm glow to the streets and little piazzas dotted around the historic village.
9–11 December 2022
▸Santa Maria Maggiore Christmas market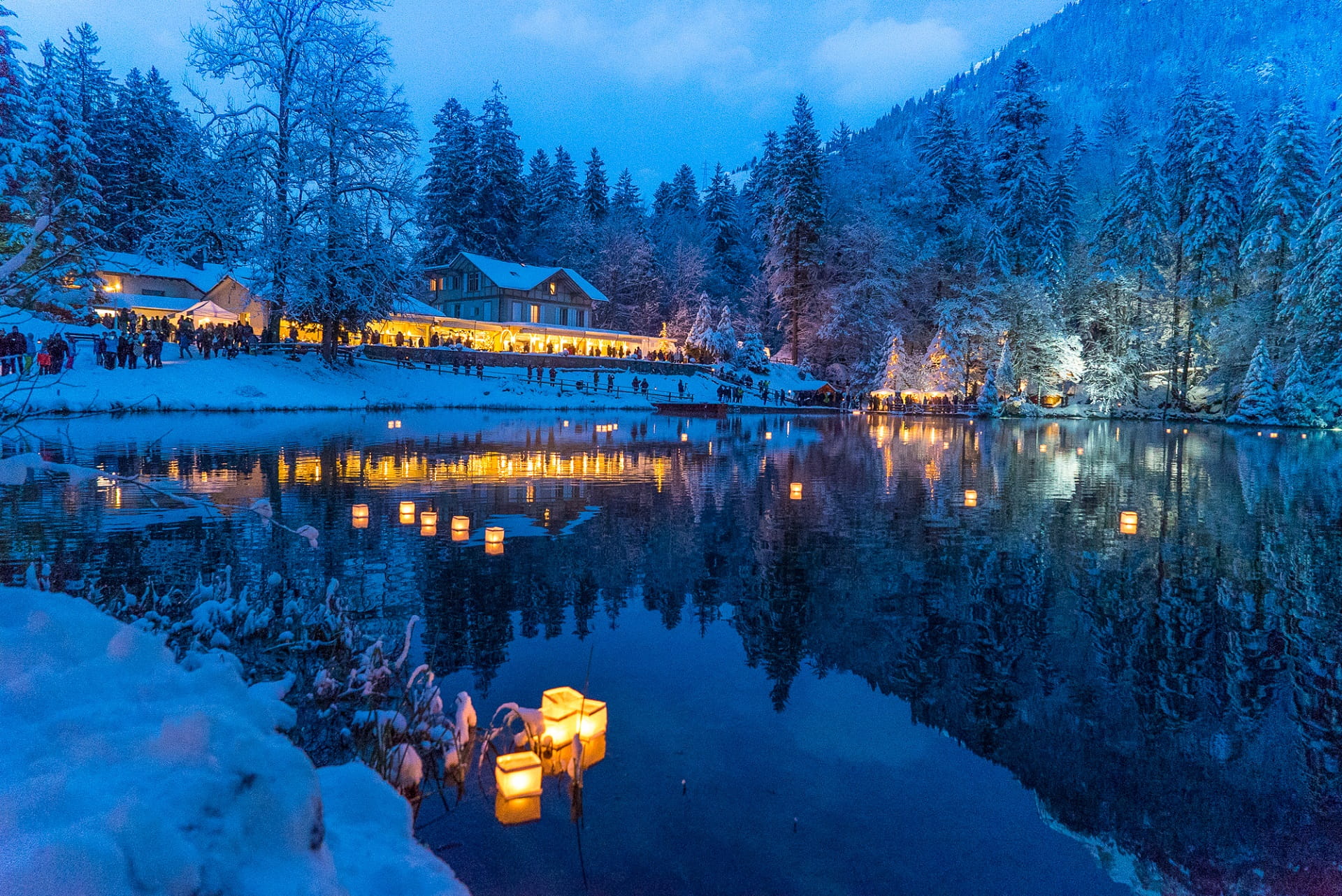 Winter magic at the Blausee
Romantic paths lead through the beautiful nature park to the illuminated lake and hotel. Around 50 regional and national partners present their products at the numerous stands by the lake and the hotel.
10–11 December 2022