Die BLS beginnt Ende 2017 mit dem Umbau der Werkstätten Spiez
Ab Ende Jahr modernisiert die BLS ihre Werkstätten in Spiez und sichert damit auch in Zukunft eine effiziente Instandhaltung der Züge. Das Bundesamt für Verkehr hat den Um- und Ausbau im September bewilligt. Mit einem Spatenstich hat die BLS heute den Startschuss für das zwei Jahre dauernde Bauprojekt gegeben.
Im September hat die BLS die Baubewilligung für den Um- und Ausbau der Werkstätten Spiez vom Bundesamt für Verkehr erhalten. Ende Jahr starten die Arbeiten. Die BLS hat die Baustelle heute mit Mitarbeitenden, Anwohnern und der Gemeinde im Rahmen eines Spatenstichs symbolisch eröffnet. Zusammen mit der Werkstatt Bönigen und dem geplanten Neubau westlich von Bern bilden die modernisierten Werkstätten in Spiez das Rückgrat des Bahnbetriebs der BLS: Mit der Instandhaltung der Züge an den drei Standorten stellt die BLS sicher, dass der Bahnbetrieb auf dem gesamten Liniennetz zuverlässig funktioniert und die Fahrgäste in sauberen und gut gewarteten Zügen reisen können.
Ab Anfang 2020 werden in den modernisierten Werkstätten Spiez leichte Instandhaltungsarbeiten wie etwa die Fahrzeugreinigung, Wartungsarbeiten und kleine Reparaturen durchgeführt. Die schweren Instandhaltungsarbeiten (Revisionen und grosse Reparaturen), die derzeit teilweise noch in Spiez angesiedelt sind, werden in Bönigen konzentriert.


Längere Hallen, neue Waschanlage
Die heute zum Teil verschachtelten Werkstattliegenschaften werden durch zwei lange Hallen ersetzt. Die BLS erneuert die Waschanlage und renoviert die beiden Bürogebäude. Das Berufsbildungszentrum Login wird umfassend saniert und bezieht auf dem Werkstattgelände neue Räume. Die längeren Hallen bieten Platz für die Instandhaltung der 105 Meter langen Züge. Ebenfalls erneuert die BLS die Gleisanschlüsse, das Werkstattgleisfeld mitsamt den Weichen und die Bahnstrom- und Sicherungsanlagen. Die rund 80 Werkstattmitarbeitenden erhalten moderne Arbeitsplätze.

Für den Umbau der Werkstätten ist kein zusätzlicher Landbedarf nötig. Der Um- und Ausbau kostet rund 80 Millionen Franken. Die Bauarbeiten dauern zwei Jahre und werden voraussichtlich Ende 2019 abgeschlossen. Während des Umbaus bleiben die Werkstätten mit Einschränkungen in Betrieb. Die intensiven Bauarbeiten mit den Abbrucharbeiten starten im Januar 2018. Über weitere Bauphasen mit hoher Lärmbelastung und Lastwagenfahrten wird die BLS die Anwohner und die Reisenden laufend informieren. Die Bauarbeiten können ab Frühling 2018 live mitverfolgt werden: Auf der Baustelle wird eine Kamera installiert, die unter bls.ch/werkstattspiez einsehbar ist.
Weitere Informationen zum Projekt (inklusive Visualisierung und Zeitplan) finden Sie unter bls.ch/werkstattspiez.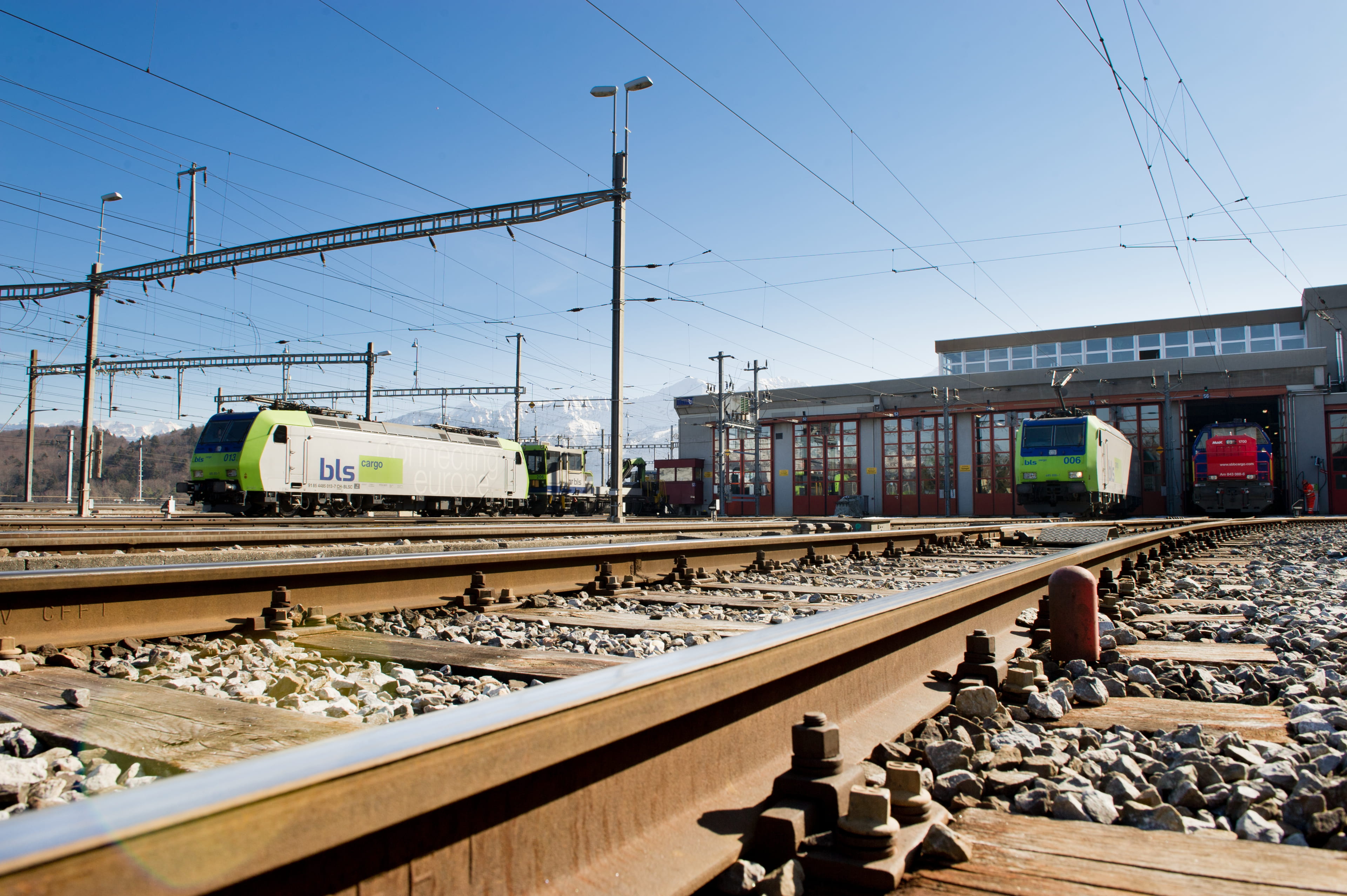 Spiez workshop overhaul
As part of the three-site strategy for maintaining BLS's S-Bahn trains, the Spiez workshop will be completely renovated, modernised and expanded over the next few years. The primary objective is to ensure light-weight maintenance on BLS's easterly route network for coming generations and to absorb the Aebimatt site's work near Bern station as of its closure in 2020.
Contact for media representatives
BLS Ltd, media office
telephone +41 58 327 29 55
fax +41 58 327 29 10
media@bls.ch
(Monday to Friday, 08.00–17.00 hours)