Sunday brunch on Lake Thun
Start your Sunday in style with brunch on Lake Thun
The Lake Thun Boat Catering Service will spoil you with an ample brunch and numerous regional products - enjoy it.
Timetable
Available on 26.09.2021
Every Sunday from 6 June to 14 November 2021
Dep. Thun 09.40 hours
Arr. Interlaken West 11.49 hours
Course 9
Subject to change without prior notice
Sunday brunch on Lake Thun
CHF 36.00

Adults' brunch

CHF 12.00

Children's brunch

6–11.99 years
Fares
Thun–Interlaken West single
CHF 45.00

2nd class

CHF 22.50

2nd class, Half-Fare travelcard

CHF 74.00

1st class

CHF 37.00

1st class, Half-Fare travelcard
GA travelcard, Half-Fare travelcard, Junior travelcard and Children's Co-travelcard are valid.
Prices in CHF incl. VAT / Prices and products subject to alteration.
Buffet
A variety of breads, plaited pastries, croissants (butter and whole-grain), Weggli
Butter, honey, diffrent preserves and Nutella
***
Cereals, fruit yoghurts, bircher muesli, diffrent fruits
***
Regional mixed cold cuts - Ham, cold cuts and salami from the Nussbaum butcher's shop in Reutigen and dry sausage and raw bacon from Ballenberg
***
A selection of local cheeses
***
Scrambled eggs, rösti and fried bacon
***
Various sweet pastries
***
Coffee, Ovomaltine, chocolate, milk, Länggass tea as well as fruit juices and cold drinks à discrétion.
Travel comfortably by train to Thun.
Weather & webcam
Today: overcast, light rain 7/12°
Today
7/12°
Tomorrow
7/13°
Wednesday
6/15°
Thursday
5/17°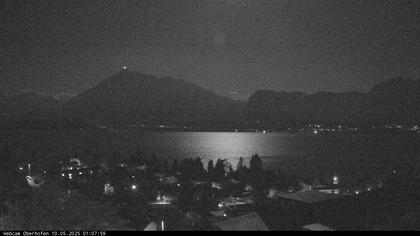 Location
Departs from Thun wharf