Ballenberg-Workshops auf dem Schiff
Erleben Sie eine einzigartige Schifffahrt mit Garn, Nadel und Schere.
Zusammen mit dem Kurszentrum Ballenberg bieten wir Ihnen auf dem Thunersee spannende Workshops für Erwachsene an.
Freitag, 28. Mai 2021 – AUSGEBUCHT
Workshop Stricken:
Die vielen Strickfans beweisen, dass Stricken nicht nur von Grossmüttern praktiziert wird. Erleben Sie eine einzigartige Schifffahrt mit Garn und Nadel.
Freitag, 8. Oktober 2021
Workshop Scherenschnitt:
Tauchen Sie in die faszinierende Welt der Scherenschnitte ein und schneiden Sie mit der Schere Ihre eigene, von der See- und Bergwelt inspirierte Vorlage aus.
Entscheiden Sie, ob Sie die Vorlagen selber zeichnen möchten, oder ob Sie sich einfach mal an die vorgezeichneten Vorlagen wagen wollen.
Auch können Sie das Schneiden mit dem Messer, welches anspruchsvoller ist, probieren.
Fahrplan
Thun ab 9.40 Uhr,
Interlaken West an 11.49 Uhr
Schutzmassnahmen BAG
Das Schutzkonzept des BAG wird eingehalten.
Für den Kurs gilt die Covid Zertifikatspflicht
Die Maske darf während des Kurses abgelegt werden
In den restlichen Innenräumen des Schiffs gilt die Maskenpflicht
Maximale Teilnehmerzahl: 10 Personen
Getränke können am Buffet gekauft werden
Traditional Costume Cruise*, first class 
CHF 45.00

Half-Fare travelcard

CHF 22.50

Adults

CHF 45.00

Kurskosten inkl. Material
* Thun–Interlaken West or Interlaken West–Thun, one way
GA travelcard, Junior travelcard and Children's Co-travelcard are valid.
Prices in CHF incl. VAT / Prices and products subject to alteration
Travel comfortably by train to Thun, Spiez or Interlaken West.
Weather & webcam
Today: sunny 5/16°
Today
5/16°
Tomorrow
6/17°
Wednesday
6/18°
Thursday
10/15°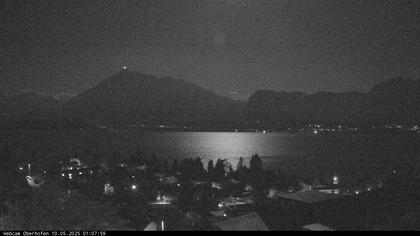 Location
Departs from Thun wharf